Introduction
The China Belgium Technology Center offers office solutions for every stage of business in a collaborative, inspiring and vibrant environment. From renting one desk (in the co-working space) to operating an entire tower, the CBTC has a solution for you.
TAILOR-MADE OFFICES
To ensure that your offices reflect what you want, we can provide you with a wide range of services, from the design of office partitions to the supply of furniture and the layout of your data infrastructure. For offices that reflect your image and meet your needs, please contact us.
The CBTC offers extension possibilities for hosted enterprises in phase II and phase III of the project.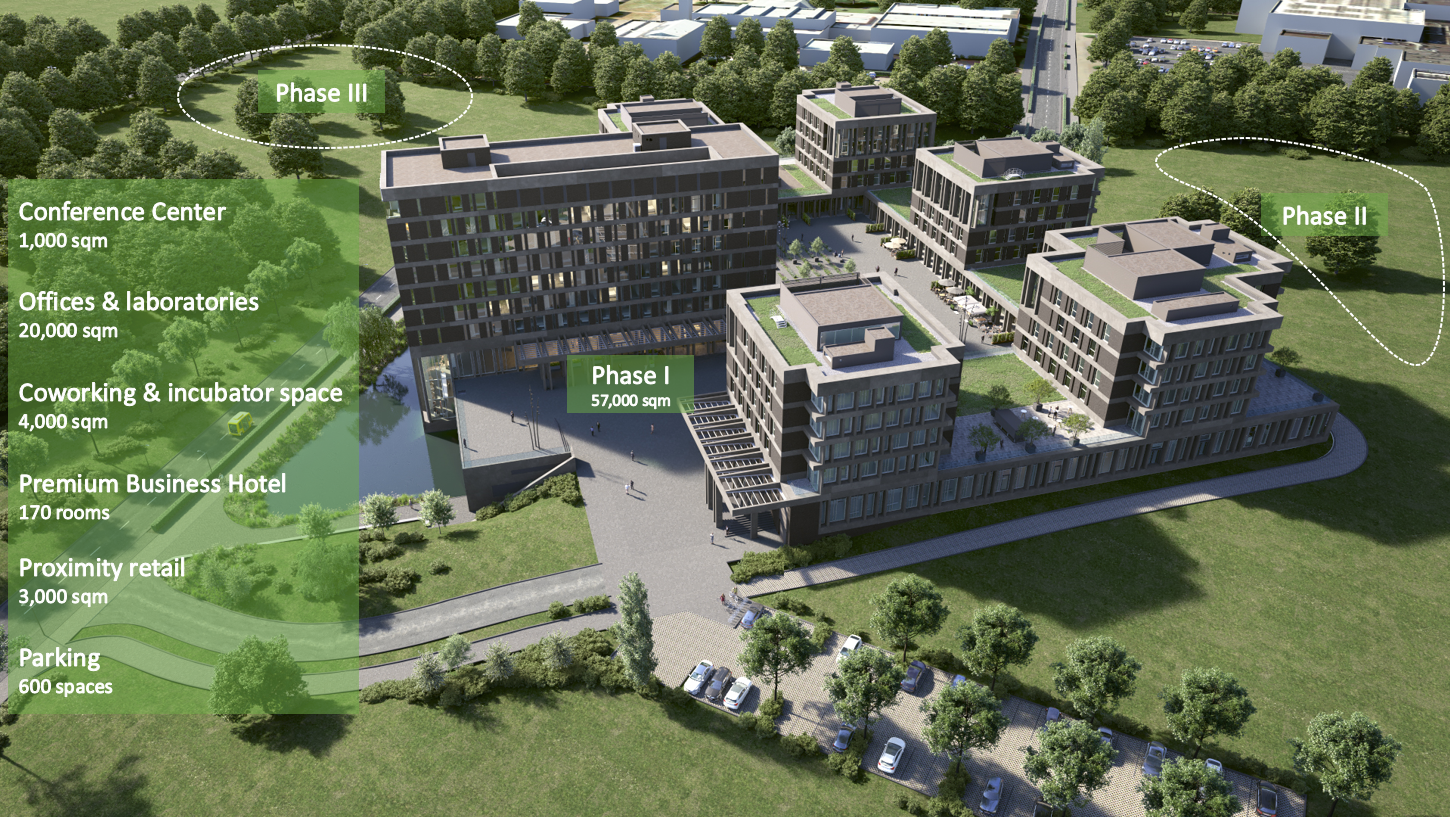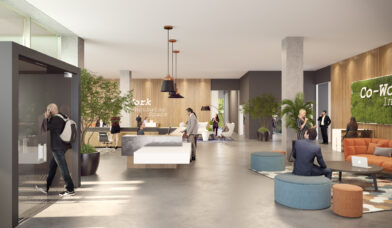 Tailor-made
Discover our Premium offices
Responding to the specific needs of the clients, the offices can accommodate companies from 2 to 500 persons (from 15 sqm to an entire Tower of 3.000 sqm). For rent.
A dynamic Co-Working Place with a Tech and Innovation focus
Fully equipped offices, with flexibility from a work-station to private offices with shared facilities.
Laboratories
CBTC can welcome laboratories up to grade B or BSL 2, ranging from 325 sqm up to 2.500 sqm targeting at ICT, Life Sciences, Smart Manufacturing, Cleantech, Fintech and Agrilife tech sectors, as well as office space. For rent. Do not hesitate to contact our technical team in order to ensure the feasability of your project.
Conference Center
A unique conference center where companies can exchange information, get to know each other and expand their network through seminars, conferences and workshops about China-EU business cooperation.
Premium Business hotel
A prestigious Business Hotel of 170 rooms, comfort zone of short stay, with catering and conference packages to be opened in the coming year.
Technological Exhibition Hall
A place of technological exhibition at the forefront of the latest research.
Retail
Proximity shops and various restaurants offers will be available.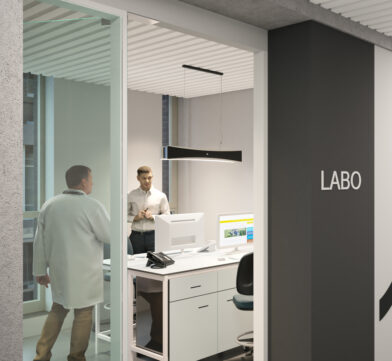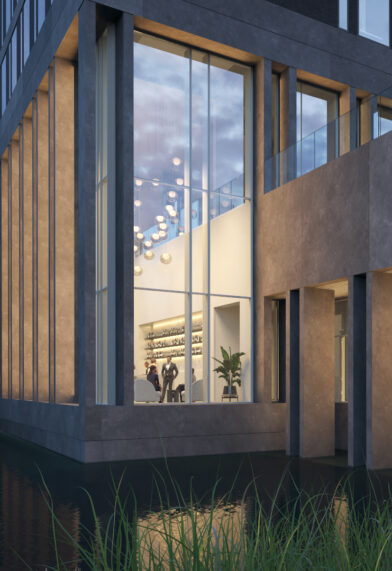 Facilities
Offices and car parks will be equipped with access control and will be accessible 24h/24 and 7d/7.